Hello all! Yes, I'm still alive... I've been absent in blogland lately because I've been focusing on wrapping up my last 2 clients as well as my last few online design boards before I go on maternity leave. Oh, and let's not forget the nursery...that has kept me super busy as well. As soon as I have all of the final finishing touches on the room I will be sure to post pics!
Speaking of the nursery, I was shopping for a few final accessories in ZGallerie the other day and quickly became distracted by these pillows: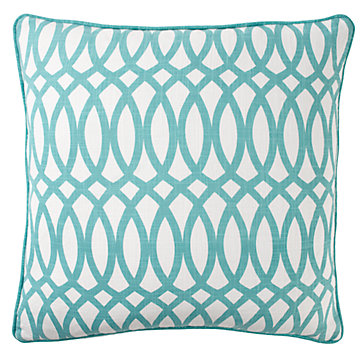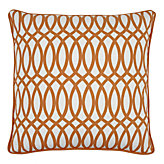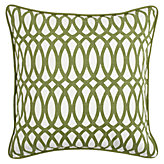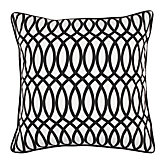 I'm sure you've seen them before...you might have even considered buying them. But in my opinion, at $60 a pop they are a
bit
pricey, don't you think?
So as I made my way to the register (without the pillows), I noticed
: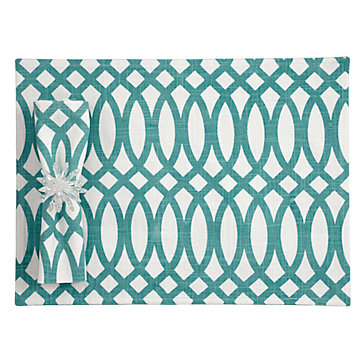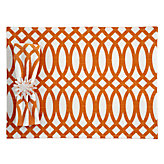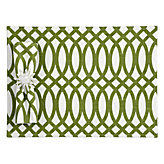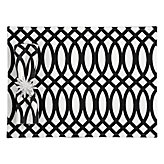 Coordinating cloth napkins...and for only $6.95 a piece? Come on ZGallerie, you're making this
too
easy!
The measurements of the napkins are 20"x20" square...perfect for a substantial pillow. And if you are handy with the sewing machine (which I certainly am not) you could have one of these pillow covers with the pattern on the front
and
back for less than $14. Add the insert and you've got a new ZGallerie pillow for less than $25! In fact, you could make TWO of these pillows for less than the price of ONE of the $60 pillows!
What do you think? Is the savings substantial enough for you to go through the trouble of making the pillow? With the amount of money that we've already sunk into the nursery (
two of everything, remember???
), I would have totally given it a shot. But at the end of the day, the pattern just wasn't working with my already existing items in the nursery.
But if any of you try it, I would love to hear about it and see the end result!