Today's frugal find was actually discovered by one of my current clients... We are in the process of selecting lighting for her new home, so she has seen almost everything there is to offer over the last few weeks! I know you are all familiar with the fabulous Tuxedo Chandelier from ZGallerie, which retails for $799.00. I remember the first time I saw it in the store, I'm pretty sure my jaw hit the floor. It's gorgeous!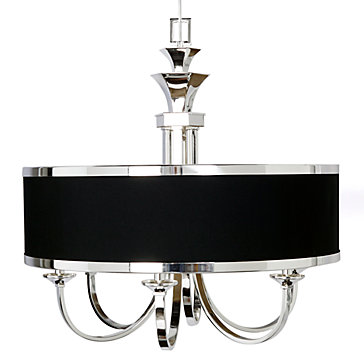 Well, if you are in the market for this legendary piece, today is your lucky day! My client found the exact chandelier HERE at Macy's for only $657.99! And even better...it's on sale through TODAY ONLY for $591.99!
While your perusing, check out this lovely matching sconce...on sale through today for only $105.99!
Let me know if you decide to take advantage of any of these amazing deals...I'd love to see how you incorporate them into your home!