Happy New Year everyone! I hope you all had a wonderful holiday. Unfortunately, I have not had the energy to blog as regularly as I'm used to...my morning sickness has just been too much to handle. But luckily I feel that the nausea might be coming to an end, and it's a good thing because I have SO many projects that I need to hammer out before these babies come! My first project, which I've been thinking about for months, is the twin's nursery. We found out the sex of the babies right before Thanksgiving... Can you guess? One BOY and one GIRL! We are very excited to have one of each! Since then, I have been collecting fabrics, ideas, etc for a gender neutral nursery, and I'd really love to hear your opinions!
My initial idea was to do a vintage-esque, shabby chic-esque, beach cottage-esque design. In my mind, that consists of aquas, linens, and a touch of natural elements. Oh, and a touch of gold to glam it up a bit! So here is a snap shot of option #1...
But after living with the samples for a few weeks, I started to get tired of the "bird" fabric. I thought it might be too vintage, and my husband pointed out that it was very similar to the pillows that we already had in our living room. So in option #2, I replaced the bird fabric with a solid aqua fabric.
The paint sample on the right is the existing paint color, which I had planned on changing, but I feel like it works with the fabrics. And while I love the subtlety of the colors and fabrics, I felt like this combination might not be bold enough... So...here is what I came up with for option #3...
I love the charcoal zebra print! To me it's a bit more glamorous than the zebra print in option #2. And again, the paint sample is of the existing paint. I also incorporated a tone on tone houndstooth to add a bit more pattern to the room. BUT...is this color combo too masculine??I figured I could add a feminine touch with mercury glass, crystals, mirrors, etc. Even a touch of pink in an accessory on her side of the room might work. And remember, my interior doors are painted black, so that will add to the sophistication factor.
Oh, and here are a few items that I plan on possibly using in the nursery as well...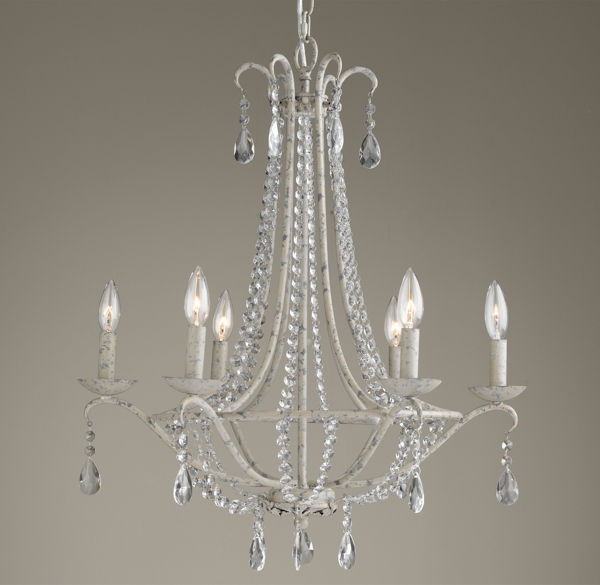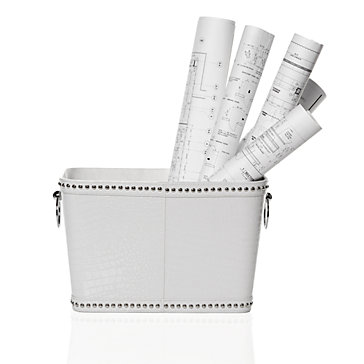 So what are your thoughts?? I have GOT to get this nursery nailed down so that I can stop stressing about it!
Another project that I will be focusing on in 2012 is the "forever home" of one of my very first clients! I am soooooo excited about this project as I am working with them on selecting all of the finishes for the home as it is being built from the ground up. Construction starts in March and we have already selected most of the flooring, counter tops, plumbing, etc. When the house is finished in the Fall, I will then help them with soft furnishings. To give you an idea of the style of this home, check out a few of our inspiration pictures... Oh, and try not to fall out of your chair...
EXTERIOR: Gray Stucco, and yes, we plan on incorporating that stunning oval window!
INTERIOR: I mean, really? Can it get more beautiful than this?!
I will be sure to keep you all updated on this project as we make progress...It's sure to be a jaw dropper!
In the mean time, I'm also working on a nursery for girl twins as well as a handful of online design boards. So I guess you could say that my resolution for 2012 is to kick it into high gear so that I can successfully complete these projects before the babies get here! Wish me luck!