A few months ago, I completed a living room online design board for one of my favorite clients, Liz. Since then, she has been hard at work transforming her living room into a more stylish, welcoming space...and I must say, she has done a great job!! Liz shared the progress of her living room with the readers of her fab blog a few weeks ago, and I'm excited to share them with you today!
First, let's take a look at the "before" picture of her living room....
As you can see, the room lacked color and texture...
Liz's only request for the design board was that the sofa, slipper chairs and piano stay...which was not a problem at all. The existing pieces were neutral and very easy to work with...all she needed was a little accessorizing.
Here is the design that I came up with for Liz...I am still so in love with the tone on tone horizontal stripes for the wall.
And after a few months of hard work, here is her newly decorated living room...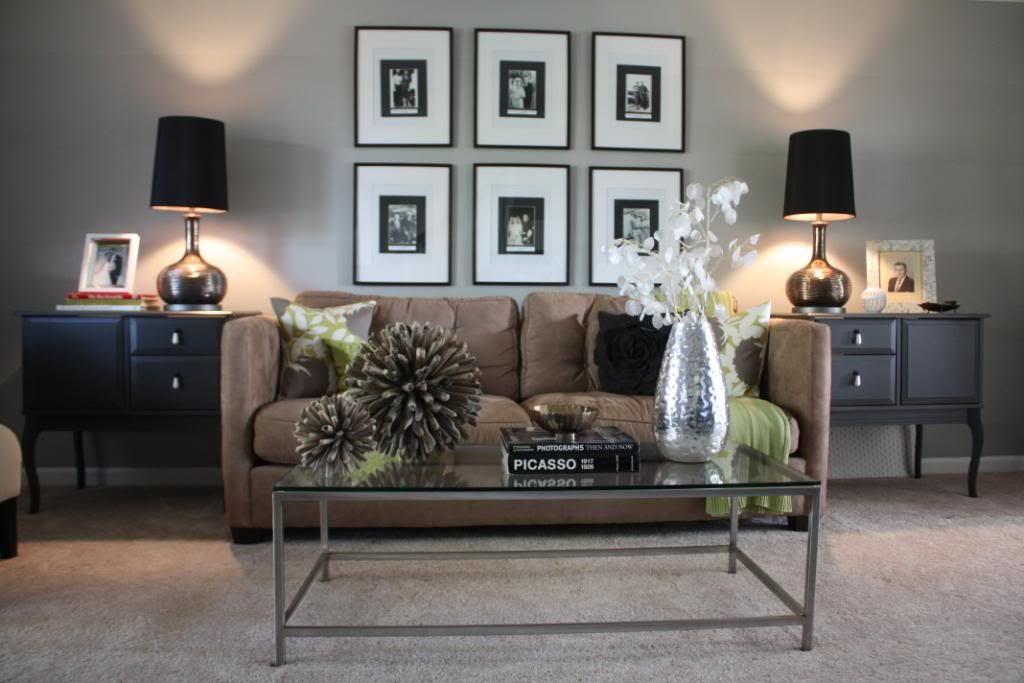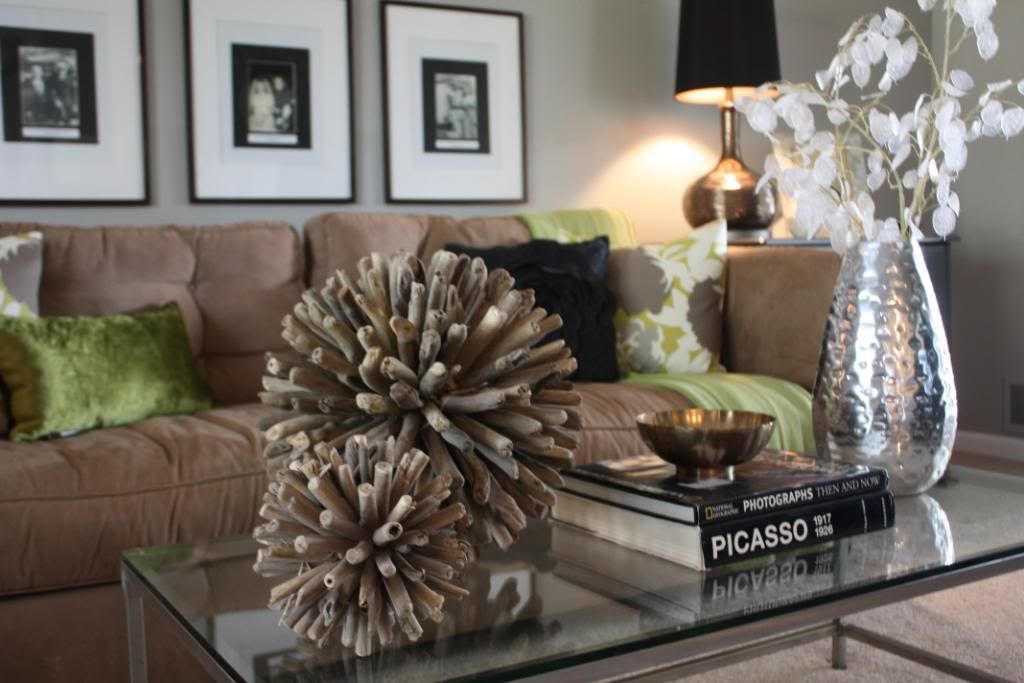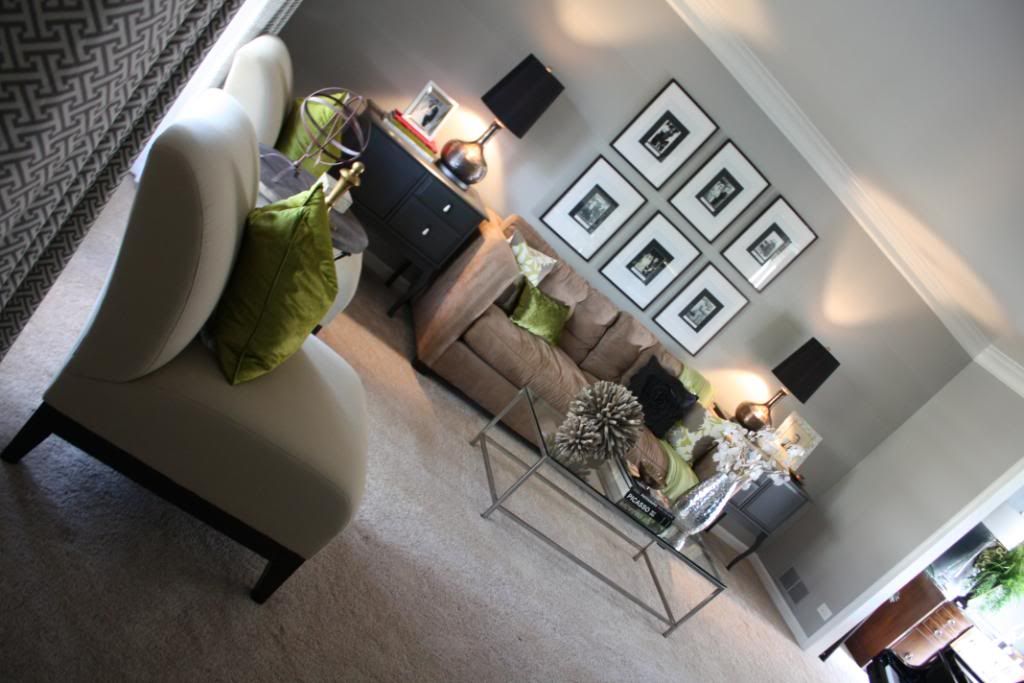 The fresh coat of white paint on the dingy wood grain trim makes all the difference in the World!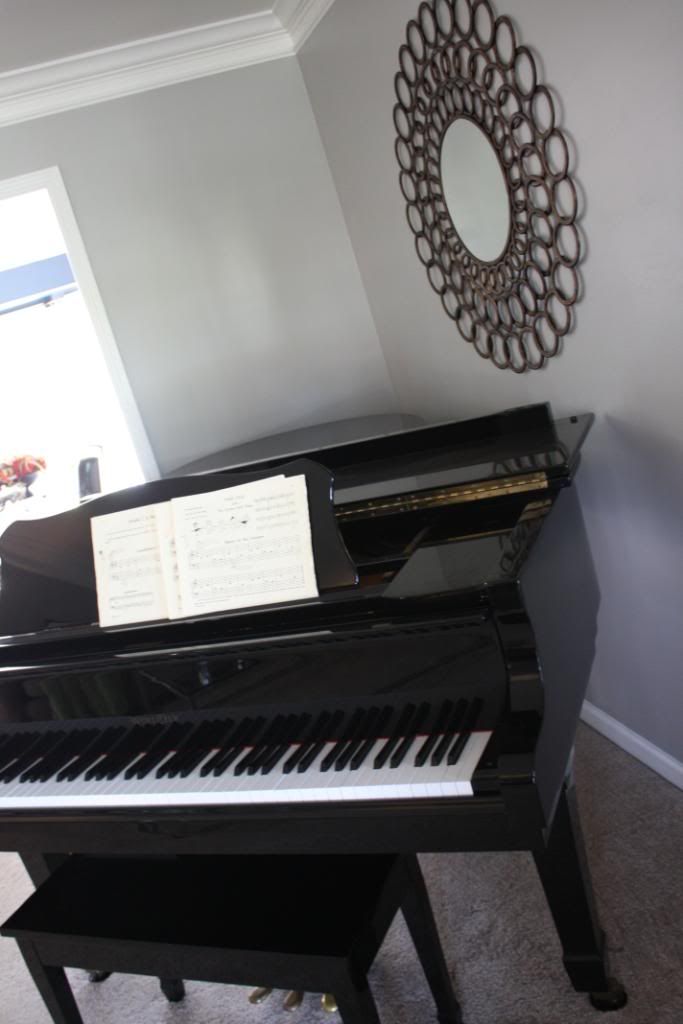 And I just had to share this picture of her husband hard at work on those horizontal stripes. I just love it when husbands get involved!
A great big round of applause to Liz and her husband for doing such a magnificent job of implementing their design board!
If you are interested in an online design board, please email me at emily@aweldressedhome.com
******OUT OF RESPECT TO MY PAYING CLIENTS, I DECLINE TO SHARE SPECIFIC SOURCES FOR MY DESIGNS******